Osborn Farms
Located in Hiawassee, Georgia, we specialize in grass fed, grain finished beef.
Welcome to Osborn Farms & Grocery Store in Hiawassee, Georgia.
Swing by our store for produce, homegrown meat, and all sorts of locally made products. Our products include:
Osborn Beef, Waldrep's Pork, Springer Mountain Chicken, Sweetwater Valley Farms Cheese, goat milk soap, goat milk lotions, Osborn Farms apparel, sweet treat Canery canned goods, Hiawassee Honey Company Honey, wooden signs by local artists, Osborn Farms seasoning and hot sauces, locally made alpaca socks, Town Mountain Farms goat cheese, and more!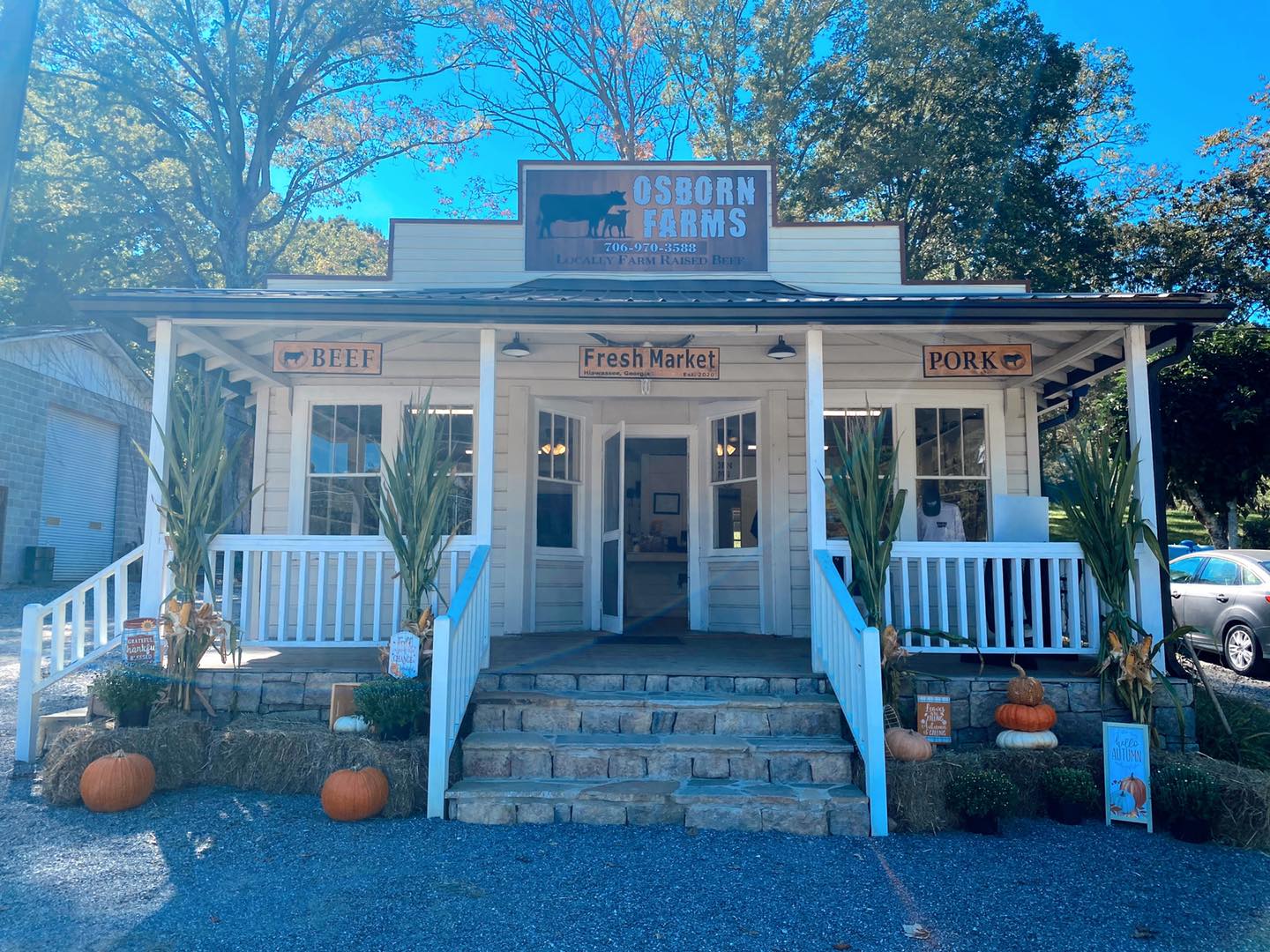 Grass Fed, Grain Finished Beef. No Hormones. No Antibiotics.
There's no secret when it comes to our meat quality. We emphasize that our cows are grass fed, grain finished, with no antibiotics and no hormones.
What do we mean by grass fed, grain finished? This just means that our cows eat grass and forage for the majority of their life then spend the last few months eating a balanced diet of grain and grass.
Why grain finished and not just grass fed? Adding grain to our cows' diet is for marbling and tenderness of the meat, giving the meat a mild steak flavor whereas beef from cows that have only been grass fed tends to have a "gamier" flavor.